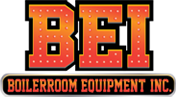 Engineers & Manufacturers of the Heatsponge Economizer






The information below is a brief description. Full installation instructions may be found in our O&M Manual available for download on this website.
The most critical consideration for the installation of a HeatSponge economizer is safety. Although the unit is self-contained, it should be braced by a rigid external structure. If the weight exceeds the maximum allowable for the boiler to carry then an external structure or hanger support rods should be utilized to carry the weight of the unit.
Water flow must always be maintained through the unit. Boilers with on-off feedwater systems are strongly recommended to be upgraded to a modulating feedwater system. On-off systems utilizing bypass pumps and storage systems are possible, however the cost involved usually exceeds the cost of simply going to a modulating feedwater system in the first place. On-off systems that have a very high cycle time can be utilized provided the economizer does not encounter any steaming.
Water drains located on the bottom of the unit should be taken to proper drains. A trap is required to prevent flue gas from bypassing through the drain connection.
Rolled angle flanges are supplied on the top and bottom of every unit. Mating flanges are available at additional cost.
Boilerroom Equipment, Inc. division of Thermal Energy International Copyright 2018. All rights reserved.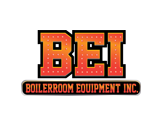 Boilerroom Equipment, Inc.
2081 Borland Farm Road
Suite B
Export, PA 15632
1.866.666.8977