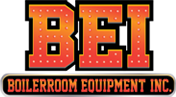 Engineers & Manufacturers of the Heatsponge Economizer






Boilerroom Equipment, Inc (BEI), a division of Thermal Energy International, engineers and manufactures ASME pressure vessels for many different industries. We are best known as the innovators behind the HeatSponge brand of boiler economizers, the most modern steam boiler economizer available to global industry today. We also engineer and fabricate wet and dry steam accumulators.
The Heat-Sponge RAINMAKER product line is the first boiler economizer designed specifically for hot water boilers. Prior to the advent of the Sidekick and Rainmaker the only option for owners of older, less efficient boilers was to demolish them and purchase newer boilers. Unlike steam boilers that have utilized economizers for over a century hot water boilers handle significantly higher water flow rates requiring the design of this first-to-market heat exchanger. The Rainmaker excels when utilized to retrofit conventional efficiency boilers into condensing boilers often for less than a third the installed cost of a new condensing boiler. Just about any size boiler is a candidate for a Sidekick or Rainmaker and with the majority of the returns on investment coming in under three years.

Boilerroom Equipment, Inc. was founded in 2005 to supply highly engineered heat recovery products to the industrial boiler industry.
Bruce, our on-line sales engineer, can help you select a HeatSponge economizer and generate predicted performance, pricing, and even a proposal on-line right now. It only takes a few seconds.
Our units are built from the input of professionals with a combined total of over 50 years of industry experience. Our units are designed from a clean sheet of paper with one simple task; design effective and economical economizers

Boilerroom Equipment, Inc. Copyright 2021. All rights reserved.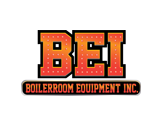 Boilerroom Equipment, Inc.
11 Rich Hill Road
Cheswick, PA 15024
1.866.666.8977